Forensic Accounting in Ukraine
33A, Dehtiarivska Str.,
7th floor,
03057, Kiev (Kyiv), Ukraine.
Forensic Accounting Services in Ukraine
At Units Consulting Ltd., we pride ourselves upon our ability to deliver objective, well-reasoned and logical advice in a timely manner and our team is adept at analysing and distilling complex information that enables all parties to have an understanding of the relevant financial and accounting issues.
Our Ukrainian Forensic Accounting team is experienced in presenting expert evidence before court, tribunal and mediation/settlement proceedings. Our specialist teams understand the settlement process be it negotiated, mediated or Court determined and we bring a broad base of business experience and a diverse skill set to examine the financial affairs of the parties and establish the facts.
What is forensic accounting?
Forensic Accounting is an art of investigation over accounting records, financial statements, and other related financial records. The result of the investigation is mostly used for legal support and resolving conflict. Because these kinds of disputes can end up in court, a forensic accountant has to apply legal standards to their work as well as accounting standards.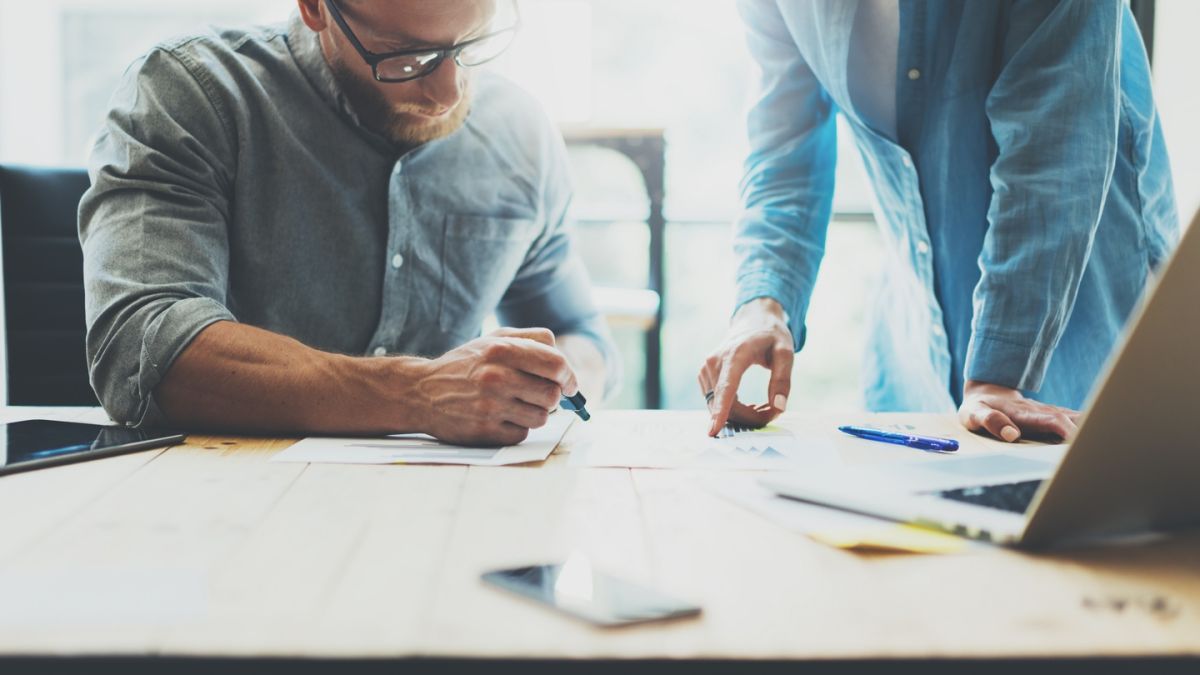 Forensic accountants in this field of work will typically be engaged to review financial records and information in a post-acquisition dispute, economic damages, calculations bankruptcy and computer forensics. Business valuations, insolvency and fraud issues can also typically require the skills of a forensic accountant.
Difference between forensic accounting and financial audit
Forensic accounting and financial audit have some form of similarities and differences. For example, the purpose of a financial audit statement is to let auditors perform an independent review and then express an opinion. The auditor will only provide reasonable assurance on the financial statements. However, forensic accounting typically investigates the financial statements and quantifies the loss that might happen. They will not issue the opinion.
Also, the main point when it comes to comparing forensic accounting vs financial audit is the process itself. Financial audit will typically have a programme and plan from the start that does not diverge in any shape or form. In contrast, a forensic accountant's investigation is not linear at all, and may require several pivots or new directions depending on the information that has been uncovered.
Our forensic accounting services in Ukraine
Units Consulting Ltd. provides comprehensive forensic accounting services, business intelligence & company reliability analysis.
Our accounting firm in Ukraine is dedicated to providing clients with the entire solution to their needs by offering services including:
Business valuation & corporate valuation disputes
A company may need to be valued for many reasons: the owner wishes to sell, a shareholder wishes to exit the business, there are tax reasons or for the purposes of shareholder dispute and matrimonial proceedings.
Valuing a company is an art rather than a science and a valuation is very much a matter of opinion. At the end of the day a company is worth what will be paid for it on the open market between a willing buyer and a willing seller. The main bases of valuation are:
Assets
Earnings (capitalised earnings, dividend yield and discounted cash flow)
Bankruptcy
Bankruptcy fraud is a type of fraud committed by white-collar criminals. It is a legal process by which individuals or other entities that are unable to repay their creditors seek relief from some or all of their debts. An insolvent's legal position is not limited to bankruptcy.
Concealing an asset, concealing or destroying a document, conflicts of interest, misleading statements, and fraudulent claims are some of the most common criminal offenses under bankruptcy laws.
Business intelligence, fraud and complex accounting and financial investigations
Companies, investors, directors, boards and legal advisors in Ukraine call on us for their complex accounting and reporting issues. We provide forensic accounting and expert services in relation to concerns of fraud, bribery, corruption, money laundering and other forms of financial misconduct.
We conduct investigative research and intelligence gathering for integrity due diligence purposes on fraud or anti-corruption investigations and to assist clients in situations of commercial dispute.
Tax evasion or fraud
Our skilled tax specialists regularly provide expert witness services in a wide range of complex tax cases. We frequently advise on tax disputes, tax avoidance schemes and professional negligence, the equitable separation of assets between parties, as well as advising on the tax implications of any proposed separations/reorganisations.
M&A related lawsuits
It is challenging enough to identify, negotiate and purchase high value assets without having to worry about relying on inaccurate records, deliberate fraud or hidden risks such as exposure to illegal business practices within the target firm. The target management will naturally try to maximize their value as much as possible, perhaps crossing legal lines.
Counterparty relationship risks
Counterparty risk is the probability that the other party in an investment, credit, or trading transaction may not fulfill its part of the deal and may default on the contractual obligations.
If potential counterparty has been tested successfully (existence of registration in the relevant official registers, activities detalis, solvence and reliability, reputation history, etc.) and no significant risks have been revealed, then you can be sure of its reliability and integrity.
To learn more about our Forensic Accounting Services, Business Intelligence, Fraud and Complex Accounting and Financial Investigations, Counterparty Reliability Analysis in Ukraine please contact us.
Also see our related professional tax and accounting services in Ukraine
Units Consulting Ltd. provides professional multi-lingual forensic accounting, business intelligence and fraud investigation services (English, Ukrainian, Russian) to the companies, small businesses, foreign representative offices and NGOs that operate various businesses.