Accounting services in Ukraine
33A, Dehtiarivska Str.,
7th floor,
03057, Kiev (Kyiv), Ukraine.
Accounting Outsourcing Services in Ukraine
We provide professional Accounting Services in Ukraine for more than 20 years.
What is outsourced accounting?
Small businesses, subsidiaries of international companies, foreign representative offices, NGOs, newly founded companies as well as larger enterprises need a qualified accountant. However, the establishment of an accounting division, hiring and training bookkeeping personnel and buying accounting software is costly. Such companies, whose core competency is not accounting and bookkeeping, can benefit by outsourcing to professional accounting firm.
The most common reasons management chooses to outsource accounting services are to reduce operating costs, improve company focus, improve quality, reduce office space requirements, free up capital, and increase capabilities not otherwise available and to reduce cycle time.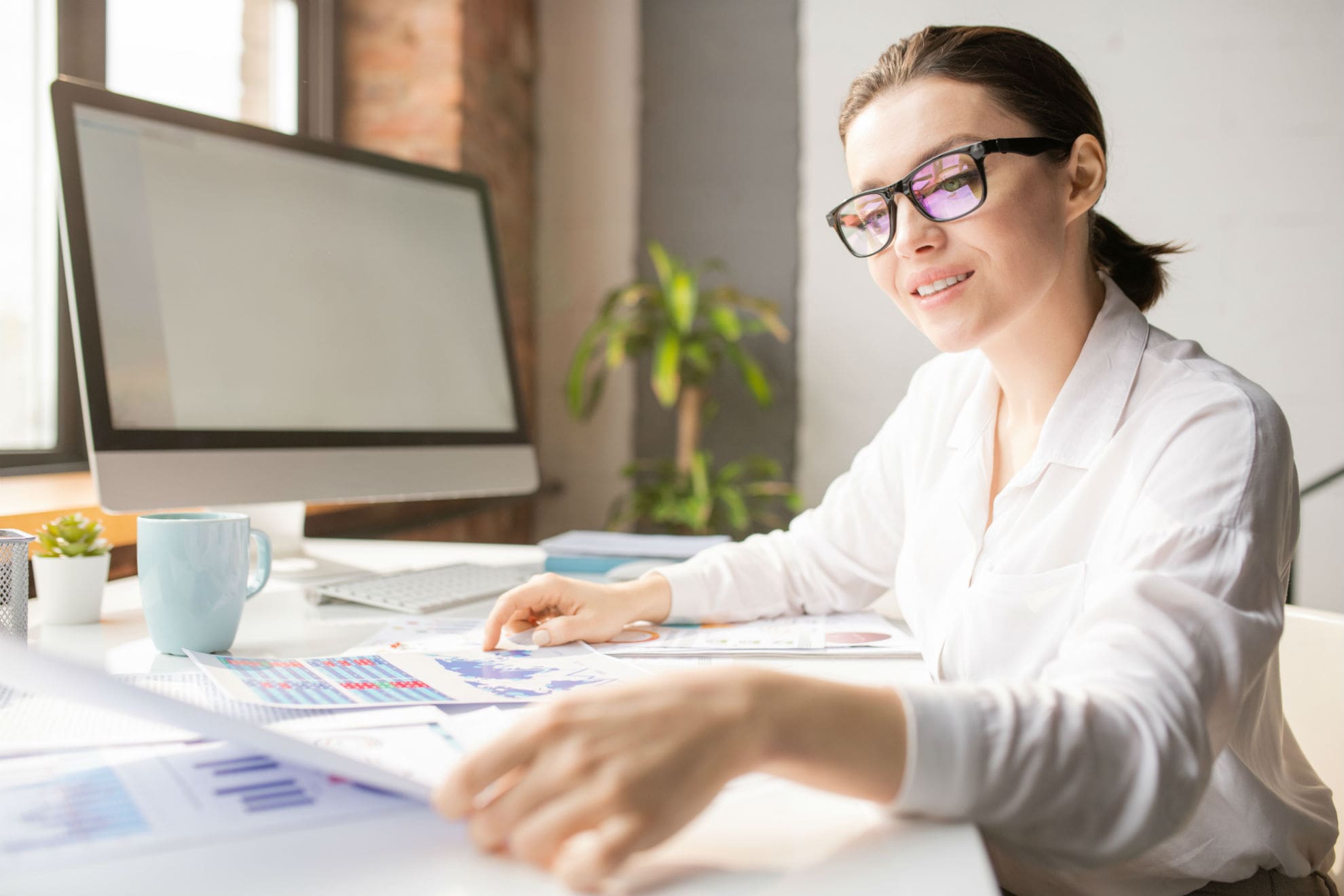 Access to a highly trained certified accountant
As QuickBooks ProAdvisor at Units Consulting Ltd. we can propose cost-effective Online QuickBooks Accounting Services for US and multinational companies. Outsourced QuickBooks bookkeeping will make your business in Ukraine more successful because you will have accurate information daily to operate your business everywhere. All financial reporting will be accurate and timely.

Our QuickBooks Accounting Services adopted to Ukrainian accounting requirements include using dual chart of accounts (corporate and local) and recording all accounting transactions in English on daily basis which you can see next day and have the accounting information of your office in Ukraine for taking important business decisions.
QuickBooks tracks every dollar coming into and going out of your business. Because all of your financial transactions are recorded in one place, you can easily generate accurate financial statements so that you can measure and understand your Ukrainian business's financial health according corporate accounting rules. Accurate financial statements are a critical component to managing any business, and QuickBooks makes it easy to generate and send financial statements in just a few clicks.
Advantages of outsourced accounting & virtual bookkeeping
The accounting services of independent professional accounting firm in Kiev, Ukraine provides a number of additional advantages:
Financial and tax reports are prepared by experienced accountants and remain under continuous supervision of auditors
There is not need to purchase and maintain expensive accounting software
Our accounting firm will assume responsibility for correct calculation of taxes and duties and timely filing of tax and accounting reports
Our accountants have no personal interest, which will prevent any fraud or abuse
Our experienced professionals will represent the client in the course of tax audits
Our client will receive professional accounting and tax advices
Our professional accountants will always inform clients about possible negative effects of specific transactions
Complete confidentiality and data security with the latest encryption technologies, remote servers and physical security systems according to comprehensive IT Security Policy
Tax and financial accounting of the client will not suffer when relevant employees get sick of leave the company.
A full time accounting department for a part time price
Our accounting outsourcing services includes all four stages of accounting processes starting from recording financial transactions in the books of business, classifying the transactions into meaningful and orderly types, summarizing the accounting data into useful reports and interpreting the financial data to assist decision making.
With our outsourced accounting service, our accountants assist our clients to record their financial transactions using a software package of their choice. Some of our outsourced accounting services offered and financial reports generated include:
The day-to-day data entry processing
collection of the primary documentation
administration of accounting in the accounting software (accounts Payable, general Ledger,accounts Receivable etc.)
invoicing services
fixed assets and inventories accounting
bank reconciliation
calculation of daily allowances for business trips
preparation of Ukrainian tax registers and documents
Payroll & HR record keeping services
provide sick/vacation/accrual tracking
payroll taxes calculation
pay slips preparation and secure pay slips delivery to employees
Human Resources records management, including both the preparation of necessary documents and advising the company on all issues related to human resources
Banking operations
preparation of payment orders
preparation of currency conversion orders for the bank and monitor their execution
preparation of bank transfer forms for taxes to be paid
Ukrainian tax reporting and statutory reporting
preparation of all tax returns and attachments according to tax legislation of Ukraine
preparation of all reports for Ukrainian statistic authorities
preparation of all reports to social security funds
Corporate & Group financial reporting
Management consulting
consultations on Ukrainian and IFRS accounting, tax accounting, primary documents
Our comprehensive outsourcing services are focused at helping clients with the accounting requirements and significantly reducing the operating costs of their finance department.
Reduce compliance related risk in Ukraine
With new tax and compliance related laws established every year in Ukraine, it becomes difficult to stay up to date and manage accounting transactions appropriately. Outsourcing your tax accounting processes allows you to share that risk with a partner accounting company.
Outsourcing accounting and finance functions reduces compliance related risk as providers specialize in ensuring the accounting and financial transactions and information are managed appropriately.
To learn more about our Tax & Financial Accounting, QuickBooks Online Accounting Services for small businesses and NGOs in Ukraine, Xero Bookkeeping Outsourcing Services in Kiev (Kyiv), IFRS & GAAP accounting, Accounting outsourcing to Ukraine please contact us.
Also see our related professional bookkeeping and accounting services in Ukraine
Units Consulting Ltd. provides professional multi-lingual accounting, bookkeeping and data entry outsourcing services (English, Ukrainian, Russian) to the companies, small businesses, foreign representative offices and NGOs that operate various businesses.